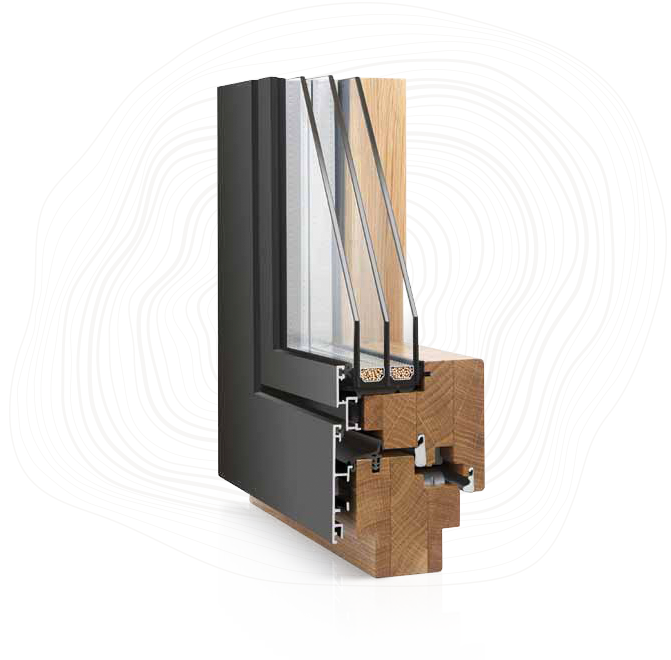 Window and balcony doors of this series meet the Q-Mark High Security Window and Door requirements.
Flat series 68f wooden aluminum windows, which are covered with aluminum as a flat surface, integrate with modern architectural elements on the outside and have a natural building material feature in the interior.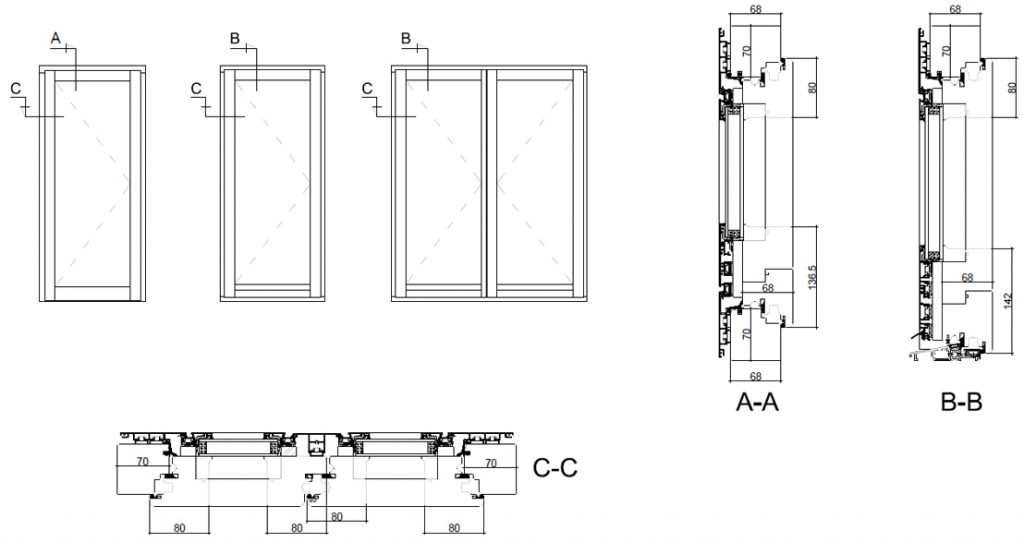 Wood with FSC or PEFC certification is used
Pine as 3 f/j layers
It is used as 2 continuous and 1 f/j layers as MERANTI or OAK
Sirch protects the surface of the dried materials in its furnace with suitable materials against biological threats. After all wooden components are impregnated against insects, fungi and moisture, they are painted with transparent or covering paints of your choice.
Anodization or thermolake process is applied on all aluminum surfaces according to your preference.
Anodizing colors should be chosen from the options in our color chart.
Sealing between glaze and wood is done by silicone.
Sealing between the sash and the frame is done by PU foam gaskets.
The connection between the glass beads and the wooden frame is done by clamps.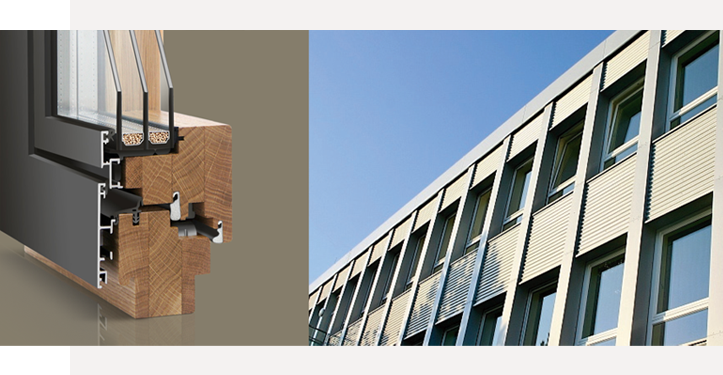 Customization based on your desire and needs
wood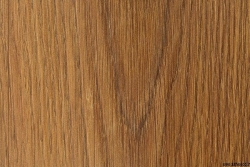 oak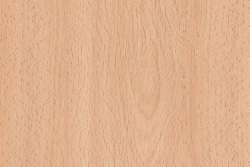 Beech
Pine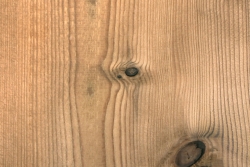 Sasna
handle
color